KIDS ESCAPADE ADVENTURE TOUR (8 DAY/7 NIGHTS TRIP)
Looking for something more fun than your average kid friendly holiday? Our fully escorted kid friendly tour takes into consideration the needs of your family with safe private transport, offering shorter daily travel distances, stimulating kid friendly activities and exciting farm and home-stay (minshu). Kids love spending time with you! The entire family creates priceless moments when you learn, play and have fun discovering the world together.
Alpine Adventure in Cingjing
Enjoy the stunning green grassy plains of Cingjing with many unforgettable opportunities of getting up close and familiar with happy furry animals; feeding, touching or playing with them. It's amazing to watch the free roaming sheep on the scenic alpine slopes. Add excitement to your kid's experience by going for a horse ride!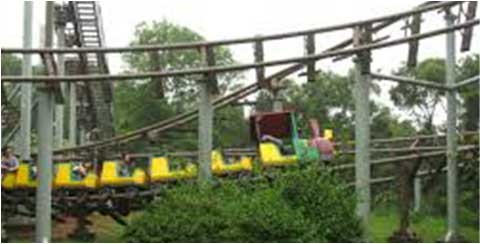 Kids Style Family Safari – Leofoo Theme Park
This is a unique theme park resort with a difference! Built around a safari theme, kids get a thrill watching in awe as giraffes, antelopes, rhinos, zebras, ostriches and more roam around freely in the grounds. The resort's safari rooms offer direct views of walking by animals and birds. Besides rides, shows and performances, the ease of animal interaction allows for an enriching, educational and rewarding experience.
Splendid Farm Simplicity – Flying Cow Ranch
Kids can't get enough of Flying Cow Ranch! Learn everything about cow here; activities like making cow pudding and ice cream, baking cookies and cupcakes. More fun awaits them learning how to milk and feed a cow, paint a miniature cow drawing and more. Your kids will be kept busy feeding the sheep, watch duck parade and play with adorable rabbits. Not forgetting the turtles and fishes too. Back to nature and farm life with animals and kids together!
Paper Fun – Puli Paper Making
Learn the origin and history of paper at Puli Paper Making. It's a fun and educational workshop on paper making and the types of crafts that can be created from it. Watch how your kids eagerly wait for their own hand made creation to dry; a one of a kind creation to bring home with amazing memories to treasure.
Art & Craft – Stationery Making
Introduce your child to the history of wooden toy production; a toy music box factory with DIY workshops. The "Nutcracker" DIY selection is a creation that may be a little challenging but it's a beautiful choice to work on with your kid. If not, the clock is an easier package complete with paintworks. You will be amazed at how the hours fly by when your kid is completely engrossed.
Fruit Picking At Leisure – Strawberry and Grapes
Fruit picking is a fantastic adventure for the whole family; one that your kids will be talking about for years. Sweet strawberries or juicy grapes will depend on the season. It's a lesson into the how of harvesting of fruits in a real farm and the first hand experience of tasting the fruits of their labor.
Celestial Blessings – Sky Lantern
Sending well wishes into the sky! One of the most memorable experiences; writing creative messages of blessings or good fortune with your kid and watching your prayers carried into the sky with this significant ritual. It's a meaningful activity with loads of fun watching your lit lantern taking flight into the sky and carried away by the wind.
Day 1: Taipei to Taichung
Driver pick up from airport
Xinshe Blooming Oasis (in Nov & early Dec only, will be replaced by Zhongshe Flower Garden)
Balloon Museum
Xinshe Lavender Forest Cottage
Dakeng Creativity Park
Purchase Sun Biscuits, Pineapple Tarts
Fengjia Night Market

Day 2: Taichung to Cingjing
Puli Town
Paper Making (good family bonding activity, at least 2 hours)
Arts and Craft Workshop (clock,music box, Mr Nutcracker)
Liyu Lake (optional Hotspring experience)
Stargazing in Cingjing

Day 3: Cingjing
Cingjing Farm/ Sheep/Horse Show
Mt Hehuan experience to witness floating clouds
Swiss Garden
Carlton King Cafe for afternoon tea
Ethnic dinner experience (own expenses)
Stargazing

Day 4: Cingjing to Miaoli
Flying Cow Farm whole day at leisure.
Milking/Feeding cows, DIY activities
Overnight stay in Farm*
Entrance tickets included (only if staying overnight in farm)

Day 5: Miaoli to Hsin Chu (Leofoo Theme Park)
Leofoo Theme Park at leisure.
Entrance tickets included
1 Dinner included

Day 6: Hsin Chu to Taipei
Jiufen Old Streets
Jinguashi Gold Panning Town
Nanya Rock
Yin Yang Sea
Sky Lanterns Release in Shifen

Day 7: Taipei
Free and Easy day with no driver.

Day 8: Taipei to Airport
Transfer to airport
Flight from Taipei to Singapore
3* Accommodations:
Two nights minsu stay
One night farmstay*
One night 5* Leofoo resort
3 stars hotel in good locations
4* Accommodations:
Two nights resort stay
One night farmstay*
One night 5* Leofoo resort
4 stars hotel in good locations
All accommodations are quoted with 4 in a room.
For special requests, please indicate in your order.
*- Subjected to vacancies, in the event of sell-out, alternative homestay in the vicinity will be arranged.
Minimum 3 paxes to go.
50% payment per pax is required as deposit for confirmation.
Rest of payment to be settled upon confirmations of accommodations.
In the event of cancellation, the unused portion of the tour fare will be refunded.  An admin fee of $500 per family is chargeable.
Hotel vouchers and driver's details will be sent to you via email 1 week before departure.